INSTRUMENTS, VALVES, MECHANICAL EQUIPMENT
D1 – Instruments
Pressure and Temperature Gauges, Differential Pressure Gauge.
Thermo-sensor and Thermo-well,
Temperature transmitter
Pressure switch, Temperature switch.
Level Gauge, Level switch, Pressure switch
Instrument and Pneumatic Control Panel.
Instrument valve, tubing and fittings
Various types of flow meter, orifice plate and flanges
D2 – Valves (Oil & Gas Industry and Marine Industry)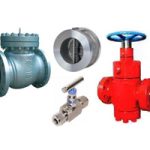 We serve industries like Marine, Oil & Gas, Petrochemical, Power, LNG separation & Terminal,
Waste Water treatment.
In order to meet our customers requirement, we are closely working with many "A" brand valves makers around the world to enable us to cover full range of valves which is required for various sectors.
Our specialized sales engineers will be able to provide extensive services & solutions for any combination & contingencies.
Type of Valves: Gate, Globe, Check, Butterfly, Ball & Cryogenic
Operation: Manual & Remote Control
Special Range: Double Bleed & Block, Through Conduit, Pressure seal Bonnet
Standards: API 6D, API 6A, DIN, ANSI, BS, JIS
Size range: From 3\8" ~ 60 " ( bigger size as per customer requirement can also be supplied )
Pressure Class: ANSI 150 ~ 2500, API 1000psi ~ 10000psi, DIN PN 10 ~ PN160, JIS 5K ~ 30K
End connection: Screw End, Flange End, BW, SW
Material: Cast Iron, Ductile Cast Iron, Carbon Steel ( WCB, LCB ), Carbon Moly ( WC1, WC6, WC9, C5, C12),
Stainless Steel ( CF8, CF8C, CF8M, LC3 ), Bronze, Al-Bronze, Ni.Al Bronze, Inconel, Monel, Hastalloy, Incoloy, Titanium
D3 – Mechanical Items
OEM generator, Pump, Compressor
Filters, Strainer
Cable ladder and tray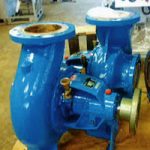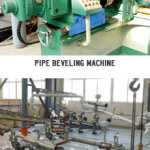 Oil, Chemical, Cryogenic(LNG)
Land Loading Arms
Standpost
Vapor Inlet
Liquid Inlet
Liquid Inboard Arm
Liquid Balance Spring Cylinder
Liquid Outboard Arm
Liquid Shut off Valve
Liquid Replacement Valve
Liquid Outlet
Vapor Outlet
Vapor Replacement valve
Vapor Shutoff Valve
Vapor Outboard Arm
Vapor Balance Spring Cylinder
Vapor Inboard Arm
Oil、Chemical、Cryogenic(LNG)
Marine Loading Arms
Apex Sheave
Apex Swivel Joint
Inboard Arm
Inboard Arm Support
Inborad Arm drive
Couterweight
Out board drive
Cable Sheave
Locking Device
Connection Flange
Drain inlet
Base plate
Riser
Slewing Drive
Removable Elbow
Triple Swivels Assembly
Outboard Arm
Outboard Arm Support